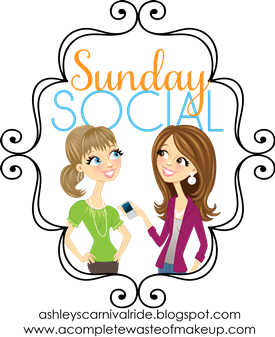 Good Morning and Happy Sunday to all! Today I'm linking up with
Ashley
and
Neely
for Sunday Social! This week's social is all about Thanksgiving and things we are thankful for. As I sit and think I am thankful for many things but most of all I am thankful for my family.
Tj(Brother), Me, Tiffany(Sister)
Jalonda(Niece), Jaiden(Niece, shoe expert), Mom, Dad, Jakayla(Niece)
My immediately family is my world and I love them so much. We may fight and argue but there is nothing I wouldn't do for them. Have you ever got into an argument with a 5 year old when she is determined that her shoes are on the correct feet ? Trust me it's nothing nice.
As usually for the Thanksgiving holiday we are going to my grandmother's house. Food, family, football, military talk, Black Friday strategies, and TONS of kids. I can't wait. I look forward to these holidays when everyone gets together, its like a mini family reunion.
What's your Thanksgiving Day plans? Do you have family traditions? I would love to hear about it!