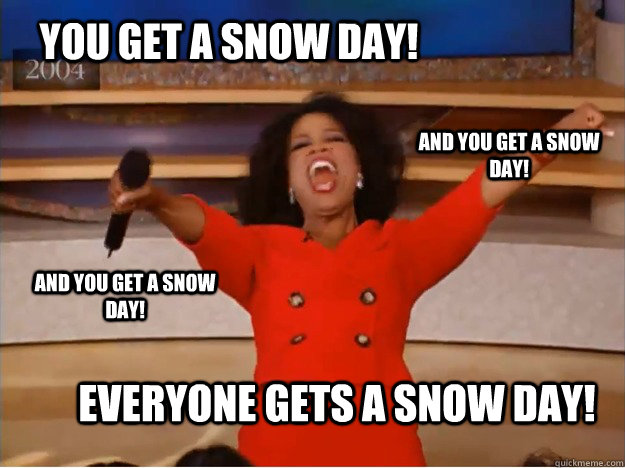 So the weather man had so excited about the snow!! I just knew I was going to go build me a snowman then melt it away with a blow torch. (Don't judge me) I walked outside and it looked like...
Now I don't know if it was some misunderstanding but I wanted my damn snow!! Then I proceed to Facebook and all my friends from home (Mississippi) are posting pics like this:
Yes, I am jealous! Yes, I am mad! Yes, I'm acting like a 2 year old!